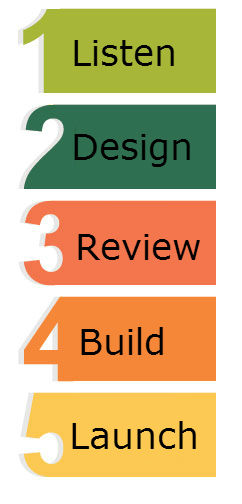 An online presence will help you gain credibility and exposure to a world wide web of clients. We design and build easy-to-maintain professional websites for small businesses and organizations looking to grow their business. Our simple and intuitive website designs will make your business stand out and dominate your competition.
Your website design is a representation of your company, product, service or organization. We understand how important it is to design a site that showcases your business but is easy on your wallet. We pay attention to detail to make sure your visitors have a smooth and intuitive experience. We take this responsibility very seriously.
Red Ferret knows how to translate your vision and create a beautiful and affordable small business website that clearly summarizes all your ideas, needs and vision.
Getting Started
You've taken the first step which is to realize the importance of obtaining an online presence for your business. Congratulations! Your journey has begun.
Free Consultation
We realize you probably have ideas of what you want out of your website but don't necessarily know how to bring those ideas to fruition. We will help you narrow down your vision and provide you with scenarios for your design to fit your needs and your budget. There's nothing to lose. Contact us or give us a call at 661.505.8820 and let's sit down with a cup of coffee and chat. It's FREE!
What's Next?
First, we listen to you explain your business or service to us so we get a clear understanding of your operation and your online needs. Second, we design a concept. Naturally, there is a lot of communication back and forth to ensure we're all on the same page with respects to your vision during this process. Third, we review the concept together. During this process we show you our design and ask for your feedback, comments, suggestions, etc.  Fourth, our experienced web design team will build an amazing website for your small business. Fifth, we launch your site! 

Free Training and Support
If you thought our relationship was over once your website is launched, you are wrong! We provide FREE personal support as well as audio visual training tutorials to help you manage your website. We are available 24/7 by phone at  661.505.8820 or email to help you with any issues or updates you may have for as long as you want. There is no support end date. Once a client, always a client.
FREE Support and Video Tutorials Forever!
Experienced Designers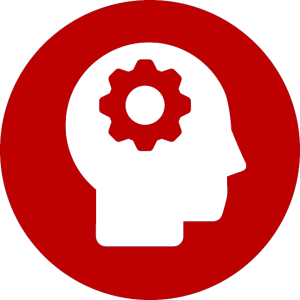 At Red Ferret we know everybody has a skill. For us, it's creating the right web design for your business. Knowing you're in good hands with a design and development team that will maintain an open line of communication with you give you, as a business owner, one less thing to worry about. It is mission, as a company, to be professional, polite and respectful at all times.  We're here to be creative, give excellent customer service, and build an amazing online presence for your business.